Reduce. Reuse.
Recycle. Rethink.
Live Green.
Live Great.
Important Notice: With concerns about the COVID-19 virus, Transfer Station employees are practicing social distancing. This practice does not allow for a Transfer Station employee to assist with unloading vehicles. Please bring loads that can be managed by the driver and occupants of the vehicle. Thank you for understanding in these difficult times.
Hours: Monday through Friday from 6:00 am to 6:00 pm
Saturday from 7:00 am to 2:30 pm
Dispose or Recycle Materials
Miami County Solid Waste District
The Solid Waste District provides recycling and waste reduction programs for Miami County residents, businesses and schools. The Transfer Station disposes of all refuse collected by municipalities and commercial trash haulers operating in the county.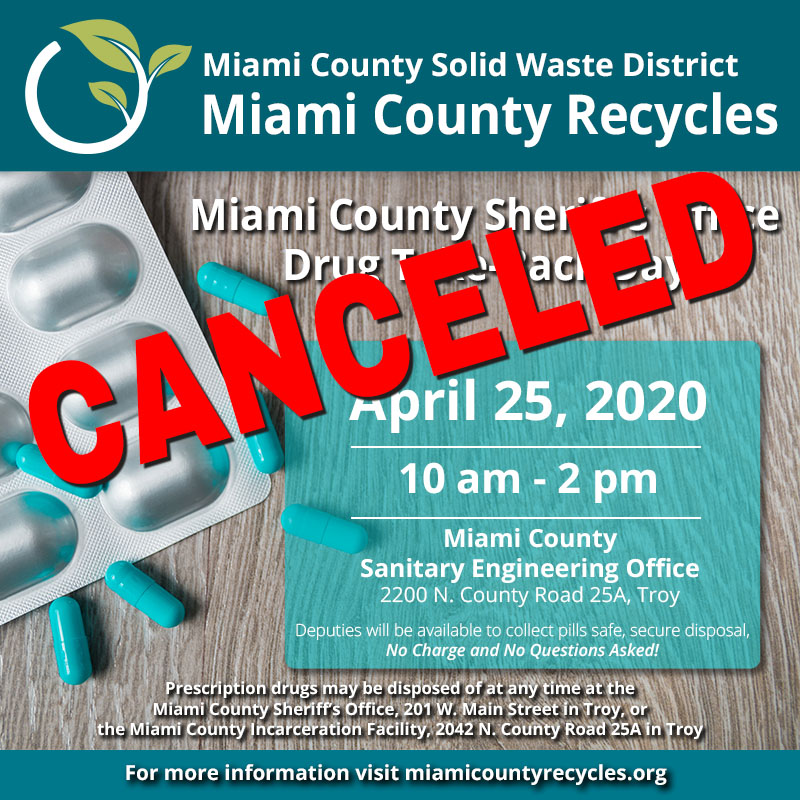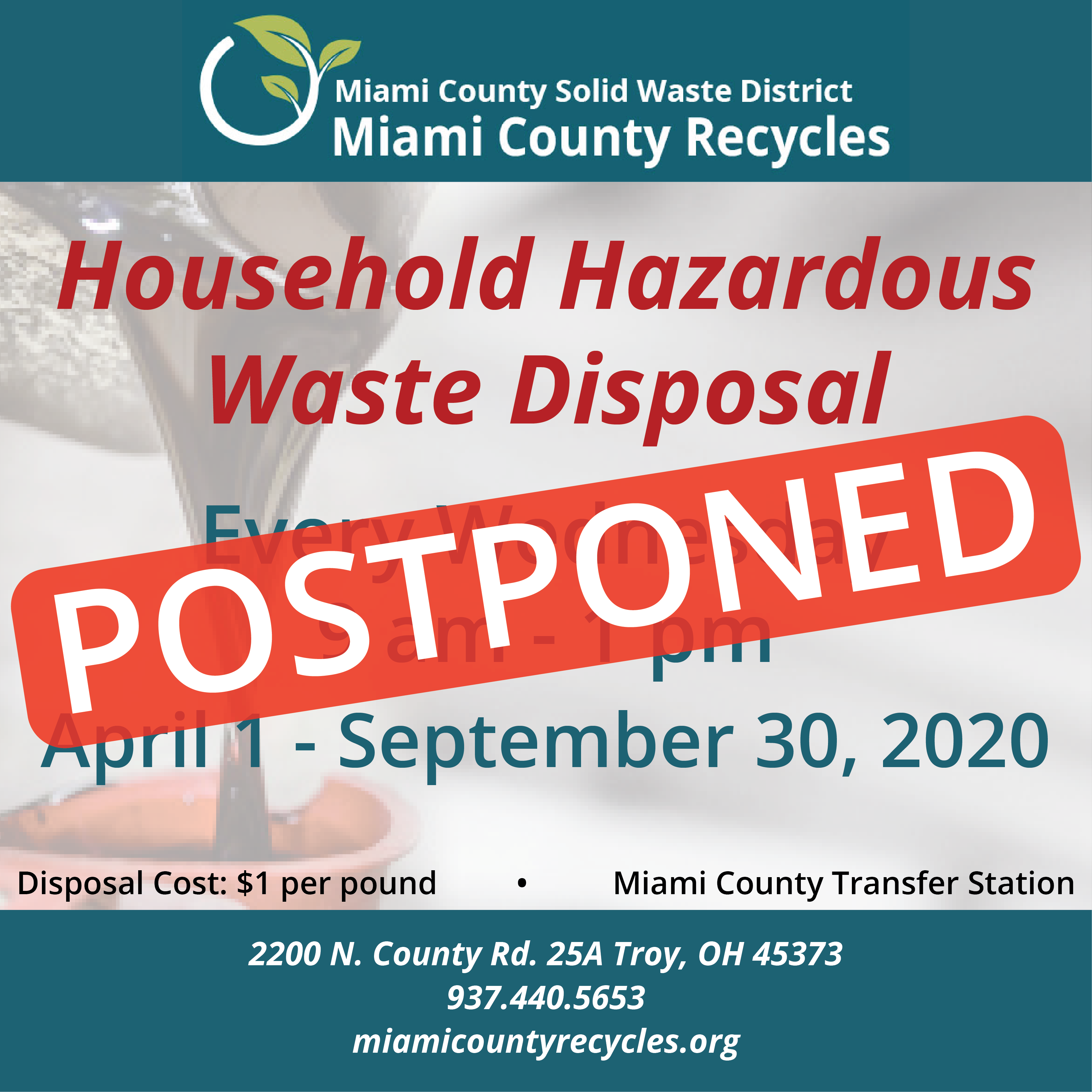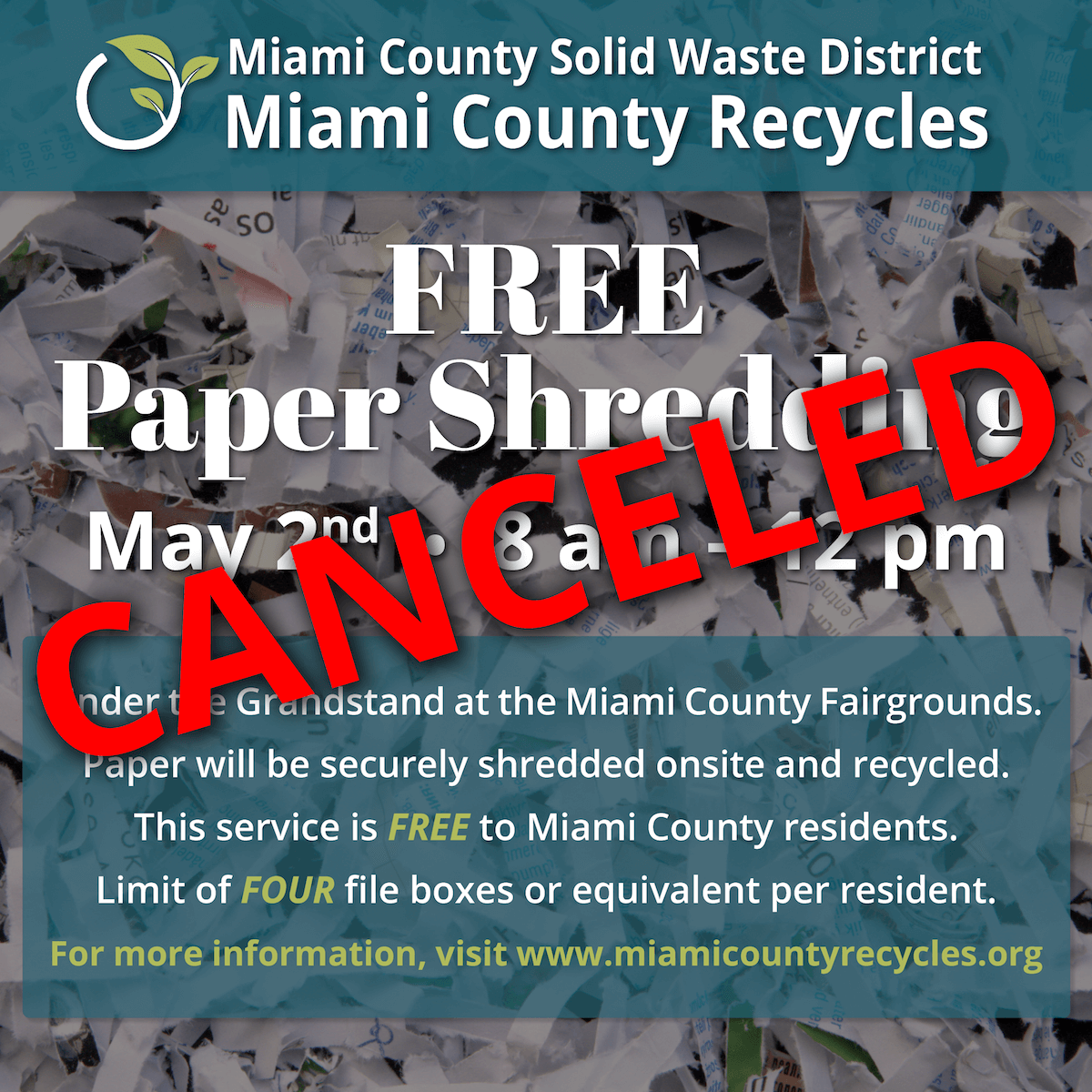 Earth Day Contest Winners
Kamryn, Covington 6th grade
Ella, Covington 6th grade
Mikayla, Miami East senior
Magnolia, Milton-Union 6th grade
Wyatt, Milton-Union 6th grade
Disposing of Medication
Disposing of Latex Paint
Getting ready for Halloween!